In-ground pools come in a variety of different shapes and sizes, which means it's easy to find one to suit your needs. However, before you go ahead and choose which kind of in-ground pool you want, you should be familiar with the options and the pros and cons of each one.
In-ground pools can be made with fiberglass, concrete, or vinyl liner. Concrete pools are the most sturdy, but they're costly and the installation can take a while. Fiberglass pools are easier to install and very durable. Vinyl liner pools, meanwhile, are the most budget-friendly option.
Let's take a closer look at the different types of in-ground pools, as well as what your options are when it comes to above-ground pools. There's a lot to know, since pools aren't exactly one-size-fits-all!
In-Ground Pool vs. Above-Ground Pool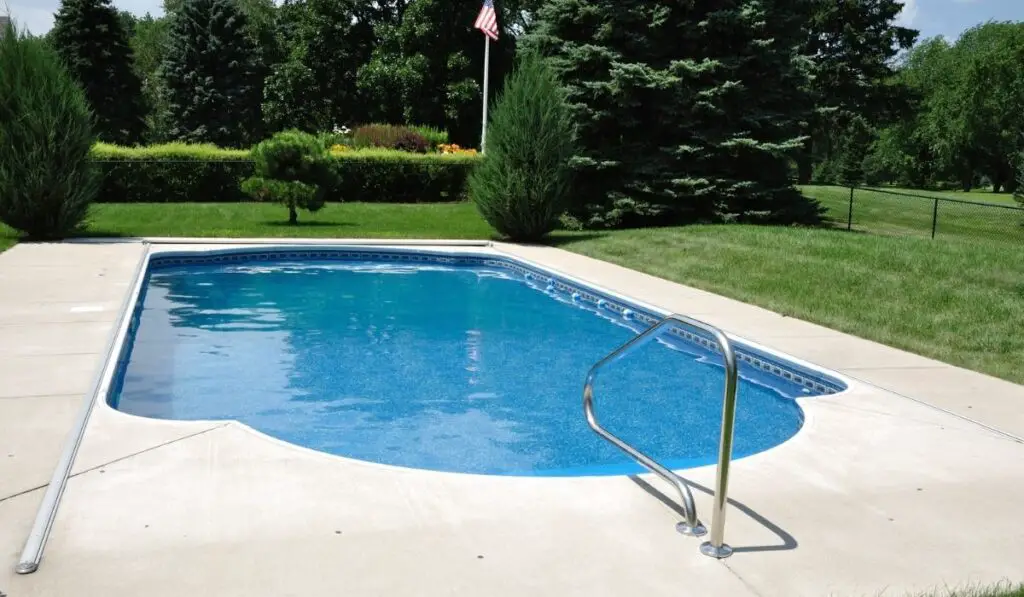 First, it's important to decide if you want an in-ground pool or an above-ground pool.
An in-ground pool is set in the ground after an appropriately sized hole has been made, and it's installed with walls and frameworks that make it much sturdier than an above-ground pool. Regardless of the type of material you choose, your in-ground pool will likely last longer than an above-ground pool.
An above-ground pool is much easier to install, but it will likely need more repairs and you'll need to replace it sooner than you would with an in-ground pool.
You also can't really convert an above-ground pool to an in-ground pool, because you may void your warranty and could damage the structure of the pool by doing so. Choose wisely.
Fiberglass
Fiberglass pools may be the easiest of the in-ground pool options because they come shipped to you in one piece and are then placed into a hole dug in your yard. That means less construction going on in your yard. So for those who want the least disruption to their life, fiberglass is a perfect option.
Fiberglass is a strong but lightweight material that has weather-resistant gel on it to protect it from the elements. A great advantage is that you never have to replace the liner on these pools, and because of the smooth surface, they're more resistant to algae than other types of pools. They also come in a wide variety of shapes and sizes.
However, fiberglass pools are prone to warping issues and if they're installed poorly, you may have a ton of problems on your hands. If you're getting a fiberglass pool, pick your contractors well.
Concrete
A concrete or gunite pool requires a lot of time for the initial installation but is also the sturdiest option. This type of pool is installed in the ground with a rebar framework and then a high-powered spray over the top to set the concrete in place.
The main disadvantage of this process is the initial installation time and cost — you need to be prepared to wait weeks for the pool, and you'll need a hefty sum of money to complete the job.
However, concrete pools are the least likely to have structural warping. They're also very customizable — you can add steps and other accessories to the pool. And they will last the longest out of all the in-ground pools.

So, if you're prepared to put down the initial money, you'll be able to enjoy a concrete pool for many years to come.
Vinyl
Vinyl pools are perhaps the most budget-friendly of the in-ground pools. These pools contain a sheet of vinyl between the water and the pool structure.
Vinyl liners lock their top edge, known as a 'bead,' into a track at deck level to keep them secure. Vinyl pools don't take as long to install as concrete pools.
However, after a few years, you will have to replace the liner, so be aware that the repair and maintenance needs can be more than those required by a concrete pool.
Vinyl pools also come in a range of different and customizable design options, which is worth bearing in mind since they used to be more limited. Those days are long gone!
Other Types of In-ground Pools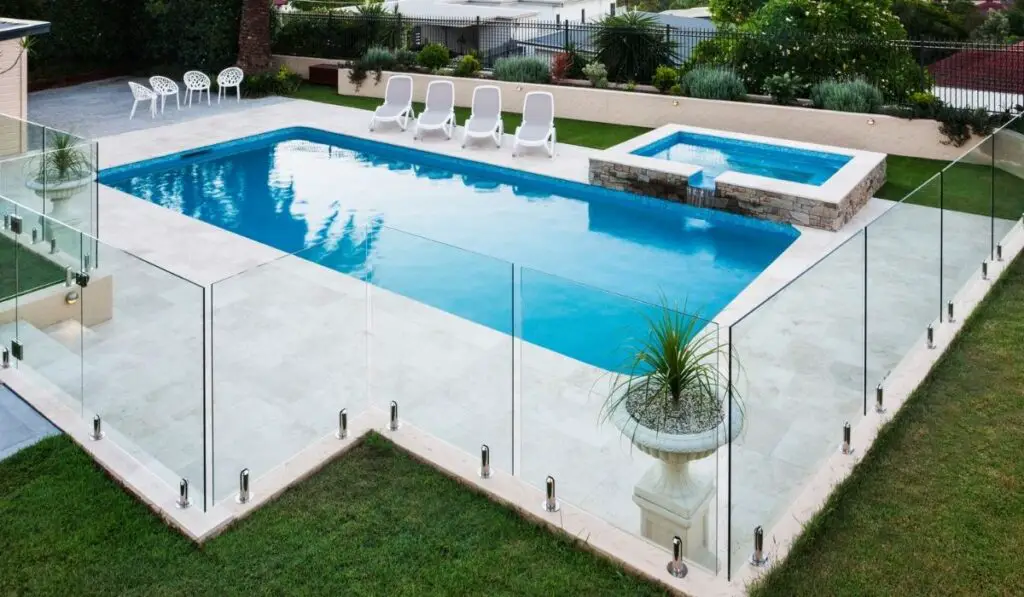 Although there are three main types of in-ground pools, as we discussed above, you do have some other options. A modern type of pool is the shipping container pool, which repurposes a shipping container with some fiberglass to make a pool in your yard.
This is less expensive than a full fiberglass pool but provides some of the same benefits, such as a smooth finish. 
These pools have to be carefully manufactured and reinforced or they could fail, since shipping containers weren't exactly made to hold that much water.
There are also dunk pools, which are made of steel and take up less room than other in-ground pools. They're very modern, and their lighting and temperature can be controlled with a smartphone app.
If you're looking for a small square or rectangle pool that can fit in with your smart house, they're a great option — and not too expensive in comparison to other pool types.