It's that time of year again! The weather is getting warmer, and everyone's starting to think about ways to spend time outdoors. One of the best ways to beat the heat is by taking a dip in a pool. But when do swimming pools open for the summer?
Most public pools in the United States open sometime between late March and early April, with National Pool Opening Day falling on the last Saturday in April. Some exceptions are heated pools, which can be open year-round, and private pools, which open depending on the owner's preference.
Public pools typically open as soon as the weather gets warm enough and once they've passed the annual safety inspection. If you're preparing to open your own pool for the season, start as early as possible to ensure everything is in order when the weather is right. Let's take a look at the best time to open your pool for the season and what preparations you'll need to make.
When Do Pools Open for the Summer?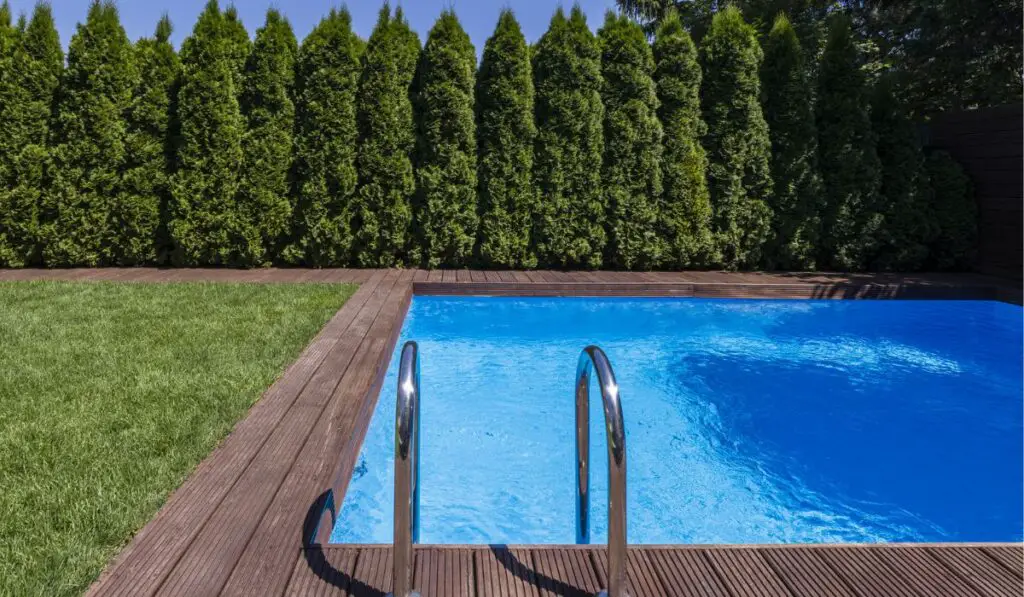 Most public pools in the United States open sometime between late March and early April. However, the exact date can vary depending on the pool and the location.
For example, pools in Southern California often open earlier than in other parts of the country because the weather there is warmer year-round.
Generally, most public pools are open for business by the end of April. In fact, National Pool Opening Day is celebrated on the last Saturday in April. It's more of a marketing campaign than an actual holiday, but it gives pool owners a chance to prepare their properties for the summer rush.
If you're looking to take a dip before the official start of summer, your options are limited. Some private clubs and resorts open their pools earlier than public pools because they don't have to comply with health and safety regulations.
However, these facilities are usually only open to members or guests. You can also find indoor pools that are open year-round. These are usually at hotels, fitness centers, or community recreation centers.
Factors to Consider Before Opening Your Pool
While the weather is a big factor when it comes to opening pools for the summer, there are other things to consider. For example, you must ensure the pool is in good repair and that all the equipment is working properly.
You also need to reinforce safety measures. Let's look at some key steps to take before you open your pool for the season:
Get Your Pool Inspected
If you had a harsh winter, there's a chance your pool sustained some damage. Before you open it for the season, you should have a professional inspector look at it. They will be able to identify lining damage, leaks, and other potential problems.
To prevent this from happening, read our guide on how to prevent freeze damage to your pool during the winter.
Check the Pumps and Filters
These are two of the most important pieces of equipment for your pool, so you must ensure they're in good working order. Start by checking the filter. If it's been a while since you've replaced it, you may need a new one. Ensure the pump is properly primed and all the hoses are intact.
Test the system several times to ensure everything is working as it should.
Stock Up on Supplies
You'll need a few basic supplies to open your pool. This includes chlorine, pH test strips, and algaecide (all on Amazon). You may also want to invest in an automatic chlorinator to make things easier.
Prepare the Pool Area
Once you've taken care of the technical stuff, it's time to prep the pool area. This means removing any debris that may have blown in over the winter. You should also give the deck a good power washing. If you have furniture around the pool, ensure it's safe and in good condition.
Review Pool Rules and Safety Procedures
Before you open for the season, review every rule and safety procedure — especially if you get kids in the pool. This includes posting signs, ensuring the lifeguards are properly trained, and having a first-aid kit on hand.
Install pool alarms and safety covers if you don't already have them. You should also review your insurance policy to make sure you're covered in case of an accident.
How Do You Open Your Pool?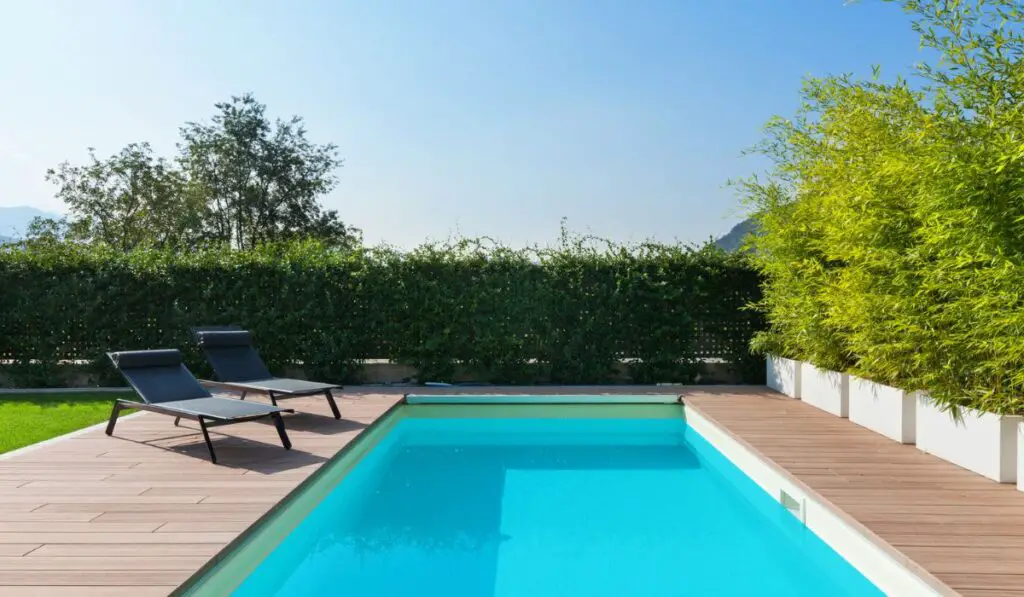 Ready to open your pool for the season? Here's a quick overview of the steps you need to take.
Start by removing the pool cover. If it's been a while since you've used the pool, there may be some water on top of the cover. Pump it off before you try to remove the cover.

Once the cover is off, give the pool a good cleaning. This includes removing debris, scrubbing the walls, and vacuuming the floor.

Refill the pool if necessary. Then turn on all the pumps and filters to get the circulation system going.

Time to test the water. Use a test kit to check the pH and chlorine levels. If you need flocculants or clarifiers, add them now. Give appropriate time for each chemical to work before moving on to the next one. Do another round of cleaning if needed.

Next, use a shock treatment (on Amazon) and add pH balancer (on Amazon) if necessary. The pool should be ready to use after the chlorine levels have stabilized.

Keep testing the water regularly and add chemicals as needed to maintain a consistent pH level.
So as you can see, many things go into opening a pool for the summer. But as long as you take the necessary steps, you'll be able to enjoy your pool all season long!