Swim spas offer the perfect solution for people who want a fitness and wellness retreat in their backyards without spending an exorbitant amount. Slightly larger than standard spas, swim spas are smaller than swimming pools. With swim spas, you can enjoy swimming, play around with your kids, and relax in a hot tub spa simultaneously.  
Swim spas combine the benefits and comforts of a spa and a pool in one unit, providing a complete system for exercise, swimming, and relaxation. Economical and efficient, these spas are also easy to install and maintain making them a great health tool. That said, they can be extremely expensive.
With swim spas, you can have the best swimming exercise workout every day of the week. Let's look at the different types of spas available and what features are essential in a swim spa. We'll also look at how a swim spa differs from a hot tub and how you can choose the right unit for you! 
What is a Swim Spa?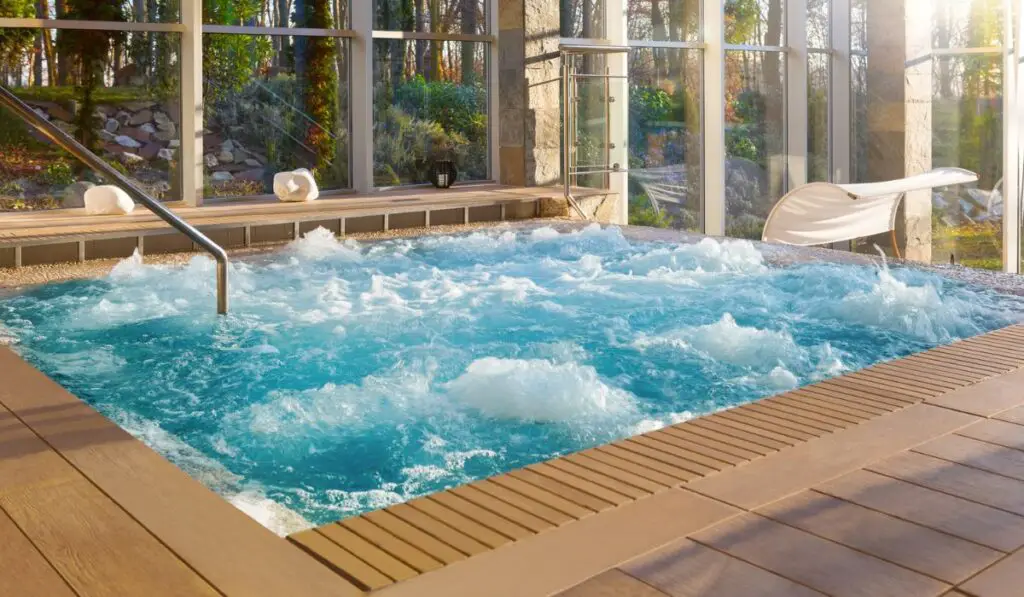 A swim spa is an efficient and cost-effective swimming pool alternative that combines hot tub therapy and water exercise benefits. A swim spa costs much less than an inground pool and can be installed within 24 hours. 
Built for year-round use, swim spas feature massage jets that help you relax after a long and tiring day. You can also adjust the water temperature according to your preference. 
A propulsion or jet system creates a water current that allows you to swim in place and enjoy the most effective swimming workouts possible, eliminating the need to turn around after a few short strokes to continue swimming laps like in a regular pool.
So whether you want to swim, walk, or jog, you can move in a swim spa without really moving.
What are the Features of a Swim Spa?
The various features of a swim spa include:
Swimming Pool Benefits
Swim spas are an excellent option for people who don't have the space to install a traditional larger pool. They are equipped with a large tank to help you achieve the many benefits of swimming pools. 
In addition, swim spas also have a powerful jet system that creates a powerful water steam for users to jog, walk, or swim against.  
Delivers Relaxation and Fitness
Whether you're an athletic swimmer who wants to improve his fitness or rehabilitate after an injury, a swim spa can help you achieve your goals. 
In addition to solid swim currents for aquatic exercise and swimming, most swim spas are equipped with jet technology for hydromassage to offer ultimate relaxation. 
Year-Round Enjoyment
A swim spa provides a wide range of temperature variations allowing you to experience therapeutic heat levels for the cold winter months and refreshingly cool water in the summers.
A Beautiful Addition to Your Home
Swim spas act as the centerpieces of your backyard with LED illumination, accent colors, and contemporary panels and frames. They provide everything you need for a relaxing soak.
It can be used as a quiet personal oasis or as a perfect social destination for entertaining family and friends. By having a swim spa in your backyard, you can also save on gym fees and enjoy a great workout at home.
Easy Installation and Maintenance
Swim spas are very easy to install and require little maintenance compared to inground swimming pools. They are also more affordable to operate, enjoyable to swim in, and need less chlorine or chemicals.
What Differentiates a Swim Spa from a Hot Tub?
Swim spas and hot tubs are entirely different products with their own unique systems. Their main differences are: 
Swim Jet System: A swim spa is a moderately-sized tub equipped with jets that create currents in the water. In these spas, you swim while staying in one place as the water moves around you. On the other hand, hot tubs have no such current, although the water may swirl and bubble around you as you relax.   
Size: Swim spas are larger than hot tubs as they feature a bigger tank section suitable for exercise and recreation.  
Cost: Although swim spas are more expensive than hot tubs, they offer a more compact option for relaxation, swimming, and fitness activities 365 days a year. 
What are the Different Types of Swim Spas?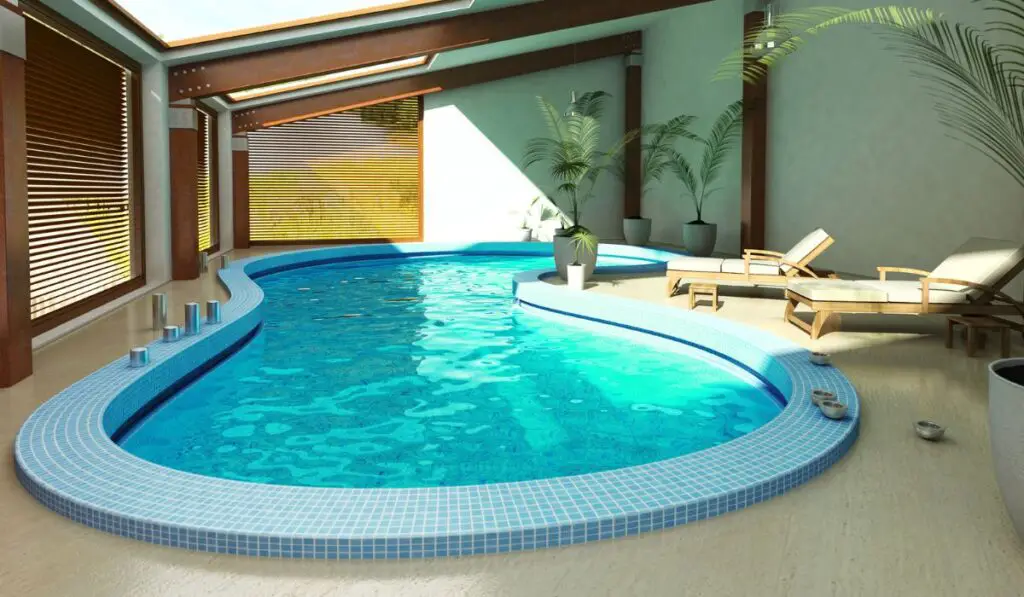 There are three different types of swim spas:
Entry-level
Entry-level swim spas are the most affordable options available. They offer an enjoyable "swim-in-place" experience where you can engage in physical activities like rowing and aerobics while enjoying hydromassage benefits that are also present in a hot tub. 
These swim spas come in various price ranges, accessories, and dimensions depending on your chosen model.     
Mid-level
The term exercise pool refers to typical exercise pools that are suitable for aquatic exercises but are usually smaller and unsuitable for swimming. Mid-level spa systems offer a superior alternative to these traditional exercise pools.   
These spas are perfect for people who want more exercise versatility as they provide extra space for more movement. 
They are equipped with more jets that deliver more resistance and a higher degree of hydromassage benefits due to their increased functionality. In addition, mid-level spas offer more dynamic options than entry-level spas. 
Premium
These swim spas are the top of the line for an exceptional fitness, swimming, and relaxation experience in your backyard. 
They are longer, wider, and deeper providing users with the maximum space to carry out the biggest range of workouts and space for others to relax. In addition, they offer the highest level of hydromassage with the help of better ergonomics and targeted jets. 
How to Choose Which Swim Spa to Buy 
It's essential to keep the following considerations in mind when choosing a swim spa that fits your requirements:
Size
The first thing you need to decide is whether you're going to place your swim spa indoors or outdoors. Swim spas come in a wide range of sizes, and you need to match the space you have with the dimensions of your chosen unit.  
Purpose 
Although a swim spa is excellent for practicing your freestyle, it can be used for much more than that. Water's natural resistance and buoyancy provide a low-impact environment perfect for exercise.
Are you looking for a quiet place where you can exercise at your own pace, or are you an athlete who wants to take his game to the next level? Or do you want a place to relax and have fun with family and friends?
Whether you want to enjoy an increased range of motion and flexibility or use the swim spa to build stamina, you'll need to keep your purpose in mind to buy the right model.
Features
Swim spas have various built-in features, such as waterfalls, wi-fi controls, lighting, music systems, etc., that add to the ambiance. The number of jets, as well as their arrangement, varies among models. 
For instance, some swim spa models provide an all-encompassing foot massage. That's why you need to decide where you want the most relaxation before deciding on a unit. 
Price
Swim spas come in different price ranges, and you must keep your budget in mind before choosing a unit. It's also important to consider other costs, such as monthly electric use, installation, chemicals, and accessories. 
Make sure you choose a unit that not only fits your budget but is also made from high-quality materials and is energy-efficient.