Are you thinking about whether to take a chance on the innovative, customizable type of swimming pool known as the Optimum pool? This pool comes with flexible installation options, which makes it a great choice for fans of DIY and those with particularly challenging backyards. But what exactly is an Optimum pool, and why is it such a popular option these days?
Optimum pools (or semi-inground swimming pools) are a perfect balance of both worlds. They provide the durability and quality of a traditional inground pool alongside the budget-friendly price tag of an above-ground pool.
Since its creation in 2015, the Optimum pool has set the standards for versatility and installation. The adaptable pool can be set up like a regular above-ground, semi-inground, or inground pool — or on a hill or other slope. Optimum pools come in free form, round, or oval models, so there's one to complete almost any backyard. Let's take a look at why you might opt for an Optimum pool as well as the pros and cons of this option.
What Is an Optimum Pool?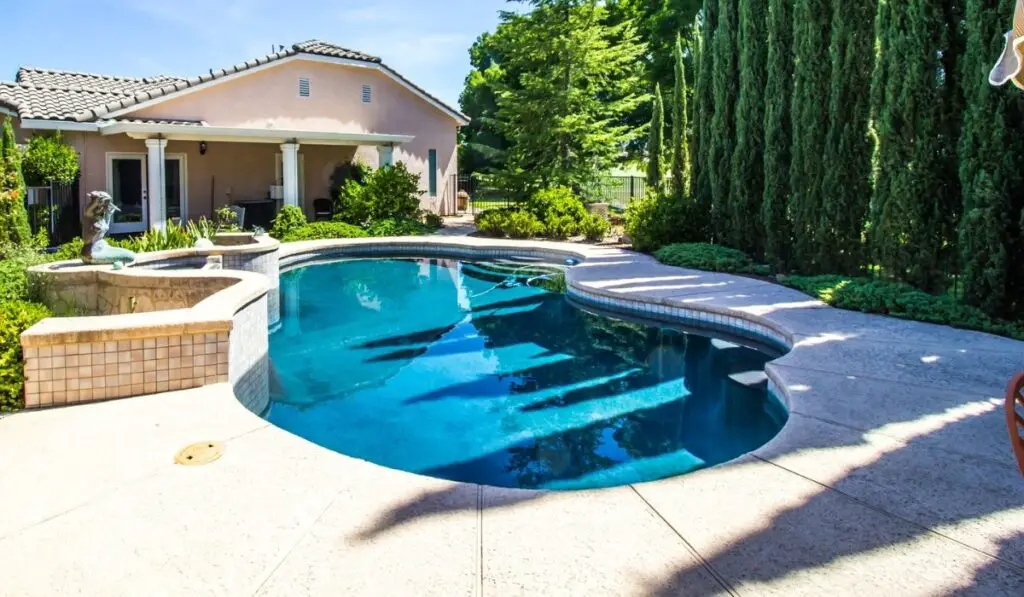 If what you need is a little more versatility in your backyard, then the best pool option for you is an Optimum pool.
The Optimum pool has insulated foam walls with 2-inch thickness that are set between two high-quality sheets made from aircraft-grade, 5052-gauge aluminum, providing exceptional strength and durability. The pool water maintains a high temperature due to the R-10 insulation, which reduces the homeowner's expenses for water heating.
The Optimum pool has a high-end, modern wall pattern that will be a great look in any backyard, so all you need to do is to install it and start swimming.
It doesn't require any kind of finishing work, regardless of the installation method used. Every backyard can now be transformed into a personal oasis, easily and quickly.
With the Optimum pool, you can have the leisure of an inground pool, even if you have very uneven backyard terrain. Optimum is also great for a waterfront property, since the high water table usually doesn't allow for regular inground pool construction.
The Optimum pool can fit in nearly any yard, with tons of oval and round sizes and a wide range of installation options. Furthermore, an Optimum pool is delivered compact and it can be assembled so quickly and easily that you'll be in your pool before you know it.
Pros and Cons of an Optimum Pool
Optimum pools have a lot more to offer than just their flexible installation methods. Here are some other reasons why a semi-inground pool is a good option:
Your pool is delivered as a kit, which makes it less expensive to ship compared to fiberglass pools that are delivered in one big piece.
Less construction and digging are required, and you can install the pool faster than standard inground pools. Optimum pools are also be easy to assemble. As a matter of fact, many pool owners use the DIY route and install it themselves.
The Optimum pool is made to last. Compared to above-ground pools, semi-inground pools are sturdier and are usually made out of non-corrosive, highly durable materials such as high-quality foam and aluminum. In addition, most semi-inground pools have a lifetime warranty, hence, if anything goes wrong, you know it will surely be fixed.

Still, every pool has some disadvantages. In the case of semi-inground pools, the biggest disadvantage is that basic oval or round shapes are your only options. If you want a custom design with various angles and curves or an asymmetrical shape, then a regular inground swimming pool might be a better choice.
Who Should Get a Semi-Inground Pool?
A semi-inground pool can be described as an above-ground pool that is partly sunk into the ground. This pool is aimed at those who don't want to pay $40k for an inground pool but don't mind paying a little above the cost of a regular above-ground pool.
A semi-inground pool is an excellent option if you're dealing with stringent homeowners association laws concerning height. Installing a semi-inground pool involves less digging and dealing with tree roots or utility lines, etc.
Furthermore, it is usually easier to manage pumps and pipes when a semi-inground pool is sunk several feet into the ground. The semi-inground pool may be the best choice for you if you want a harmonious blending of your pool with the landscape or you want better versatility with decking.
Maintenance of Your Semi-Inground Pool
Your semi-inground pool should be cared for as well as any other fully in-ground or above-ground pool. A semi-inground pool requires routine care, which involves things like scrubbing and cleaning surfaces, testing the pool water and addition of chemicals, and cleaning and maintenance of your filter.
How Much Does a Semi-Inground Pool Cost?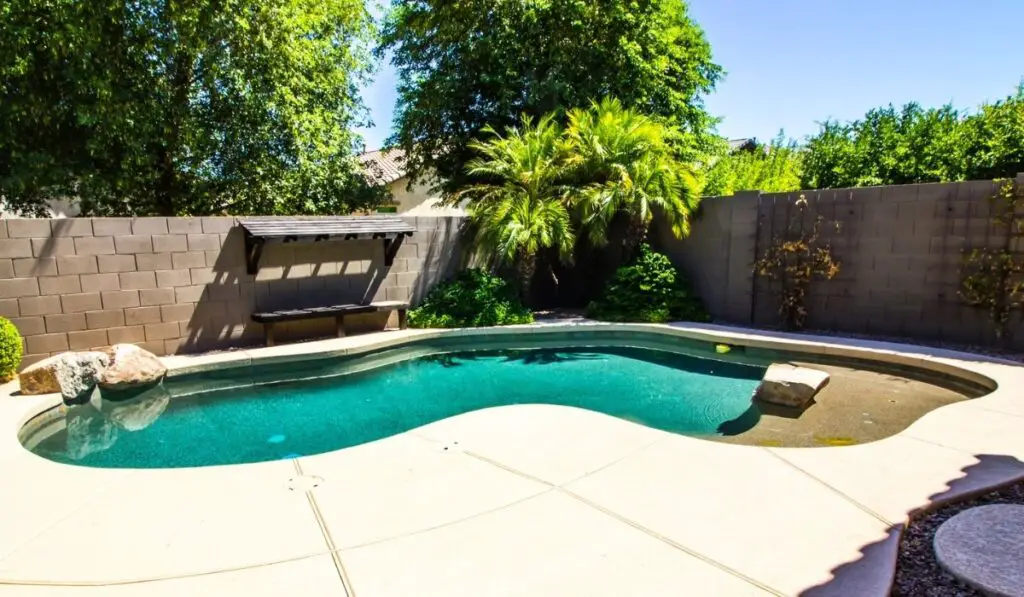 Semi-inground pools are generally more affordable than regular inground pools. The exact cost of your semi-inground pool will be determined by the size and shape of your pool, as well as the kind of installation you're going for (inground, semi-inground, or above ground).