Opening a pool for the summer is an exciting time. You finally get to enjoy the warm breeze and crisp water. But how much does pool opening cost?
Professional pool opening services cost around $180 to $350, depending on the size, condition, and location. DIY pool opening can be much more affordable, costing around $50 to $150 in most cases. Regardless of your chosen method, you should budget a little extra for additional chemicals and fees.
Don't jump into the water just yet! First, you'll need to properly open your pool to keep it safe for the summer. Here's what you need to know.
What Does it Mean to Open/Close a Pool?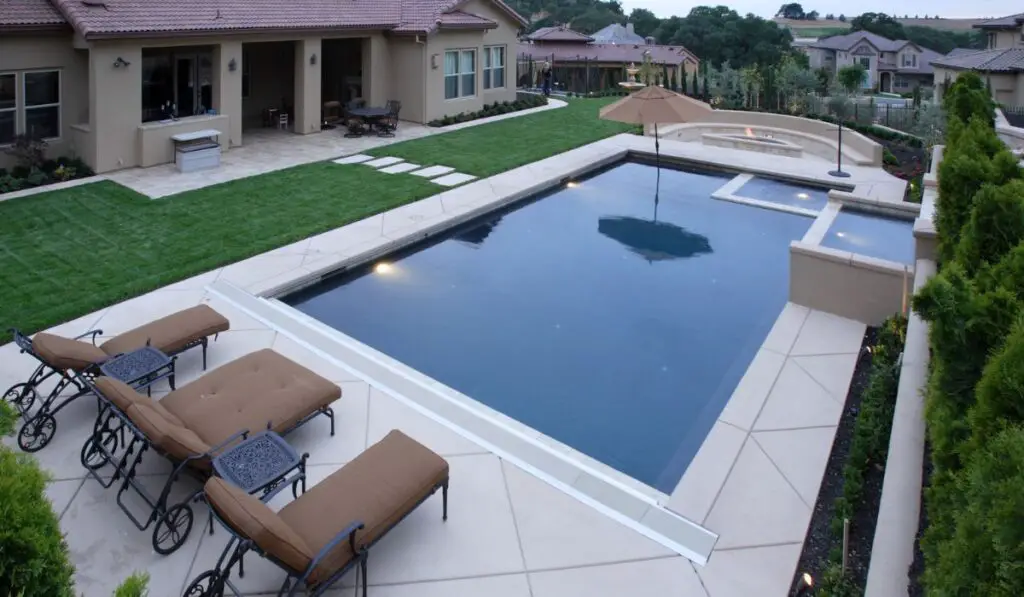 Opening and closing a pool doesn't mean coming in early and locking up for the night. Instead, opening a pool refers to getting a pool ready for the summer and warmer months. Typically, the pool's interior will be cleaned, the water will be skimmed, and the chemicals will be adjusted accordingly.
On the other hand, pool closing typically refers to closing a pool at the end of summer. Closing is also called winterizing and prepares your pool for freezing climates that could cause damage.
It's also possible to temporarily close a pool without preparing it for the winter. Pool opening and closing services can be done by hand or by professionals.
How Much Does it Cost to Open and Close Your Pool?
Professional Pool Open/Close
The cost to open and close your pool will depend on the size, condition, location, and if you hire professional services. The average price range for professional pool opening services is between $180 and $300.
However, these ranges might not include the cost of chemicals, and filthy pools will have higher fees. Therefore, you might want to set aside around $350 or more for the complete job.
DIY Pool Open/Close
In some cases, the DIY route can be much more affordable. You'll need to pay around $20 to $50 for a test kit if you don't have one already. Start-up kits and chemicals can cost between $25 to $75, depending on the circumstances.
If you're purchasing supplies in bulk, you might end up paying around $150 to $350. Don't forget you also have to put in the elbow grease to clean the pool.
Why Winterize Your Pool?
Winterizing is different from closing a pool and marks the end of pool season. Winterizing a pool means you won't use it for several months, the equipment is turned off, and accessories are removed alongside the water.
Winterizing a pool is especially important if you live in climates below 65°F (18°C). Removing the water prevents damage to water lines, pumps, and other accessories. Winterizing also includes adding certain chemicals and pool covers to prevent algae buildup. These steps help keep your pool in working order, safe to use, and easy to open.
Pool-Covering Options
You'll need a pool cover for winterizing a pool and locking out debris. There are several types of covers, including solid, mesh, and retractable.
Solid pool covers: Safety pool covers and solid pool covers are typically stretched across the surface of an in-ground pool. They're anchored on all sides and lock out debris and pests. Solid pool covers can also prevent algae and cost around $650 to $1,200.
Vinyl and mesh pool covers: These covers are also installed across the surface of an inground pool. Mesh and vinyl covers are lightweight, reducing the chance of someone drowning if they climb on top. Some covers are strong enough to support a person's body weight. Unfortunately, these covers let sunlight in, causing algae in some cases. Mesh and vinyl covers cost between $1,500 to $3,000.
Retractable pool covers: Retractable and automatic pool covers are the most expensive option, costing around $2,000 to $20,000. However, retractable covers utilize a crank and are cheaper than automatic options. In addition, these options are easy to take on and off, making them one of the best choices for winterizing pools.
How to Open Your Pool for the Summer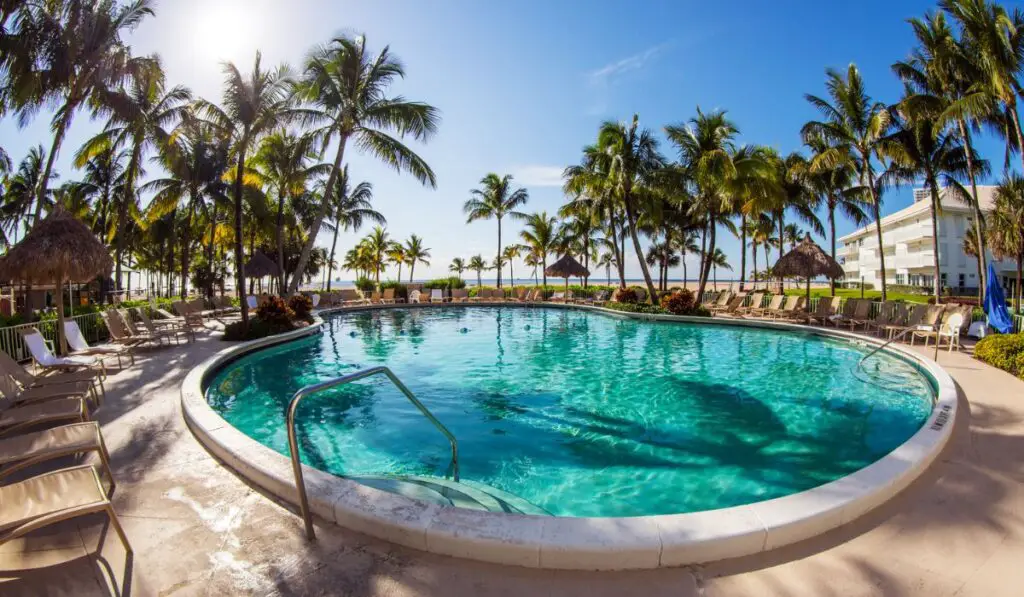 There are multiple steps to opening a pool for the summer. Most of the steps consist of cleaning, inspecting, and adjusting chemicals. Your exact process will vary depending on your situation, but here are some general tips you can follow:
Clean up the area surrounding the pool. This prevents twigs, leaves, and debris from getting into the water as you clean.
Remove any standing water on your solid pool cover with a cover pump. Mesh pool covers usually don't require this step, but you'll need to remove any debris.
Remove the pool cover. Inspect the cover for any damages, clean it, dry it off, and place it in storage.
Remove any winterization devices, including plugs and skimmer guards. Replace any plugs removed from filters, pumps, strainers, and other devices.
Return the pool's water level to its usual range.
Inspect and clean out the filter if you didn't during the winter.
Prime the pump and open any return side valves. Start the filter system. Once the filter is up and running, inspect for any leaks.
Skim the pool surface. Be sure to brush and vacuum the interior as well.
Now that the water is free of debris, inspect the water chemistry. You can use a home test kit or take a sample to a pool store.
Balance the pool water by adjusting the chemicals. Allow the water 8-12 hours to circulate and retest. Adjust the chemicals as needed.
Inspect handrails, ladders, and other accessories for any damage before replacing them.
As you can see, there are several steps to opening a pool for the summer. However, most of these steps aren't too tricky and can be finished in the afternoon. Adjusting the chemicals takes the longest but ensures your pool is safe to use.