Public pools are often the most convenient (and affordable) option when finding a place to take a dip. But with so many different types of pools out there, it can be hard to guess how much it will cost to use one. So here's a quick guide to understanding the fees associated with public pools.
Municipalities' public pools are usually free, but some may charge a small fee. Privately owned pools, like in clubs or hotels, typically charge an entrance fee. If you're looking for a free pool, your best bet is to search community pools on Google maps or your city's website.
Swimming is a great way to stay cool in the summer, but it's also a great workout. If you love swimming and would like to make it a part of your regular workout routine, consider signing up for a pool membership. There are many affordable options out there, and you'll be able to use the pool as much as you want. Let's look at how much it typically costs to join a public pool and how you can find free pools in your area.
Are Public Pools Free?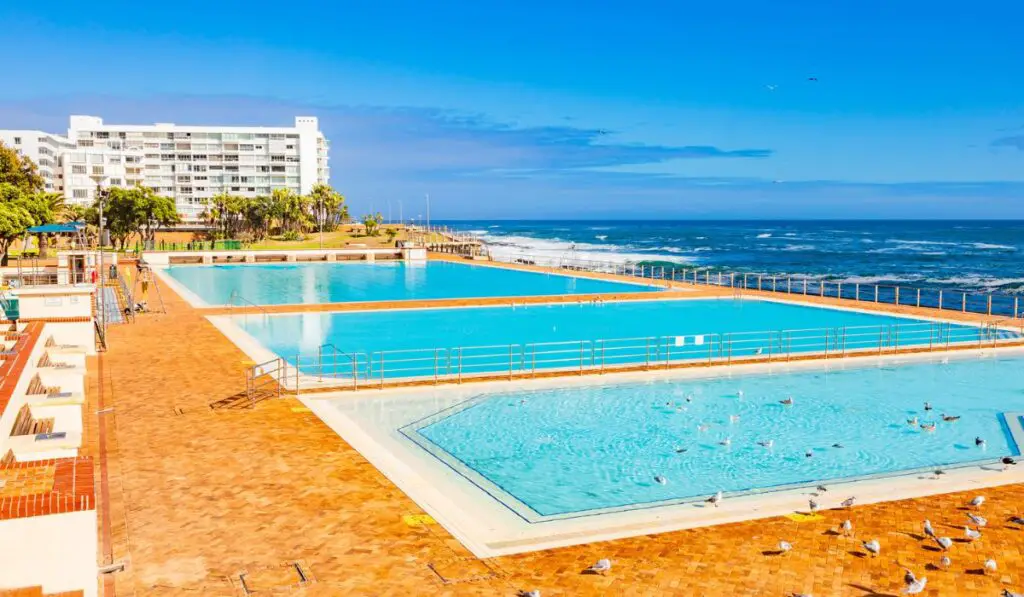 The cost of using a public pool can vary depending on the pool type and location. Some may be free to use, while others may charge a daily, weekly, or monthly fee.
Here are some general guidelines on the cost of using different types of public pools:
Community Center Pools: These pools are typically run by local government organizations or community groups. They may be free to use or charge a small fee, usually not more than $5 per day.
Local School or College Pools: These pools are usually open to the public during specific hours and may charge a small fee of around $3-$5 per day.
Hotel Pools: If you're staying at a hotel, you may have access to the pool as part of your room rate. However, some hotels charge a daily fee for pool access, so check with the front desk before using the pool. The cost depends on the hotel but is usually on the higher end, around $20 per day.
Privately Owned Club Pools: These pools are usually open to club members and offer free day passes. A day pass can range from $10-$30, depending on the amenities offered.
Water Parks: Water parks usually have an admission fee and charge for water rides so the overall cost can be higher. A one-day pass to a water park can cost anywhere from $30-$60.
How Do I Find Free Public Pools Near Me?
The fastest and easiest way to find free public pools near you is using the Google Maps app on your phone. Open the app and type "public pool" or "swimming pool." You'll see a list of your area's public pools, addresses, and hours.
Filter the results by "free" to only see the pools that don't charge a fee. Of course, you might have to call each pool to confirm free admission, but it's a good starting point.
You can also check the website with the local swimming pool database; one example is St. Louis Today, which has information on all public pools in St. Louis. You can also use Near-me.store to find any business like public pools near your location. It's also backed by Google Maps but is a bit more user-friendly.
What to Bring to a Public Pool?
Once you've found a public pool to visit, bring along these items to make sure you have a fun and safe experience:
A bathing suit
A towel
Sunscreen
Pool shoes
Sunglasses
Goggles (if you plan on swimming laps)
A water bottle (to stay hydrated)
Umbrella or sunhat (for shade)
A foldable chair (some pools have limited seating)
A book or magazine (to read while relaxing by the pool)
A pool float or toy (optional)
Your own pool test strips (on Amazon) (optional)
Health and Safety Tips When Visiting a Public Pool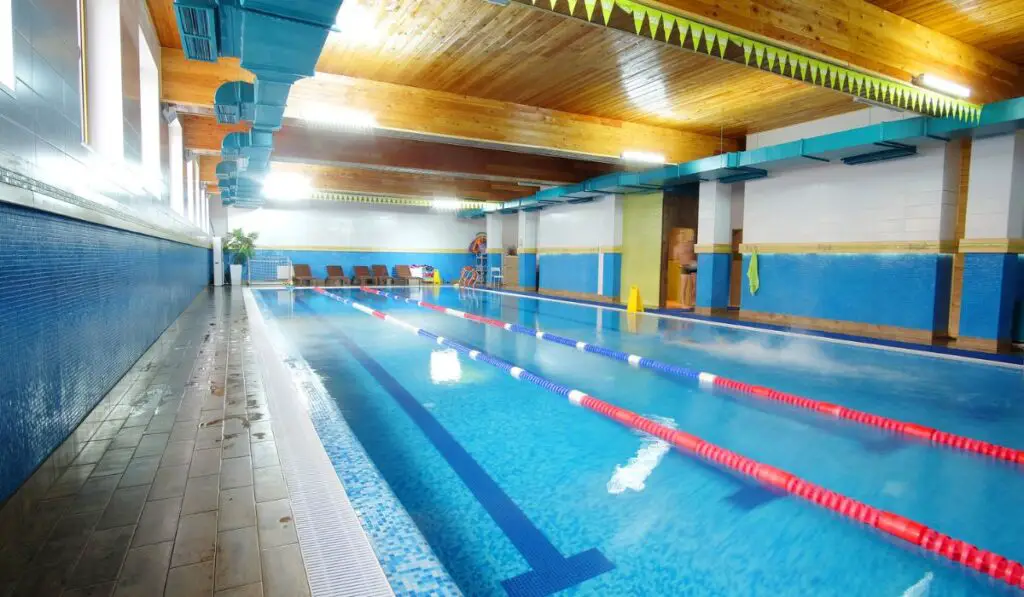 While public pools are a great way to cool off and have fun, one must take some safety precautions when swimming in one. Here are a few tips:
Never swim if sick: If you have a cold, stomach virus, or any other type of infection, it's best to stay out of the pool. You don't want to make other people sick, and swimming in a pool can worsen your symptoms.
Don't drink alcohol before or during swimming: Alcohol can impair your judgment and affect your swimming abilities. Therefore, it's best to avoid drinking alcoholic beverages before or during your time in the pool.
Be aware of pool rules: Every pool has its own rules, so ensure you're familiar with them before getting in the water.
Don't swim alone: It's always best to swim with a buddy if you run into trouble in the pool.
Shower before entering the pool: To help prevent the spread of germs, it's a good idea to shower before entering the pool.
Wear sunscreen: Sunscreen is essential when spending any time outdoors, even if you're sitting by the pool. Make sure to reapply sunscreen every two hours or more if you're swimming or sweating.

Use test strips: the pool test strips linked above (on Amazon) can be used to confirm the water quality of a public pool or hot tub before you jump in.