Instagram is overflowing with pics of people lounging in hot tubs on their scenic rooftops or in sprawling backyards. Even if you aren't on Insta, you've probably dreamt of having a cozy hot tub right at home. Well, we've got good news: You can rent one!
Several companies offer hot tub rental services, so if you have the space, call one of them up, and they'll drop off a hot tub at your place, set it up for you, and take it away when you're done. All you need to provide are a water source and a power outlet nearby.
Not everyone has the space, budget, or interest in owning their own hot tub, and that's why renting a hot tub can be a fantastic alternative. Let's sort out the details and find out how much it costs to rent a hot tub. We'll also look at how the process works and some alternatives to consider if renting isn't right for you.
How Much Does It Cost to Rent a Hot Tub?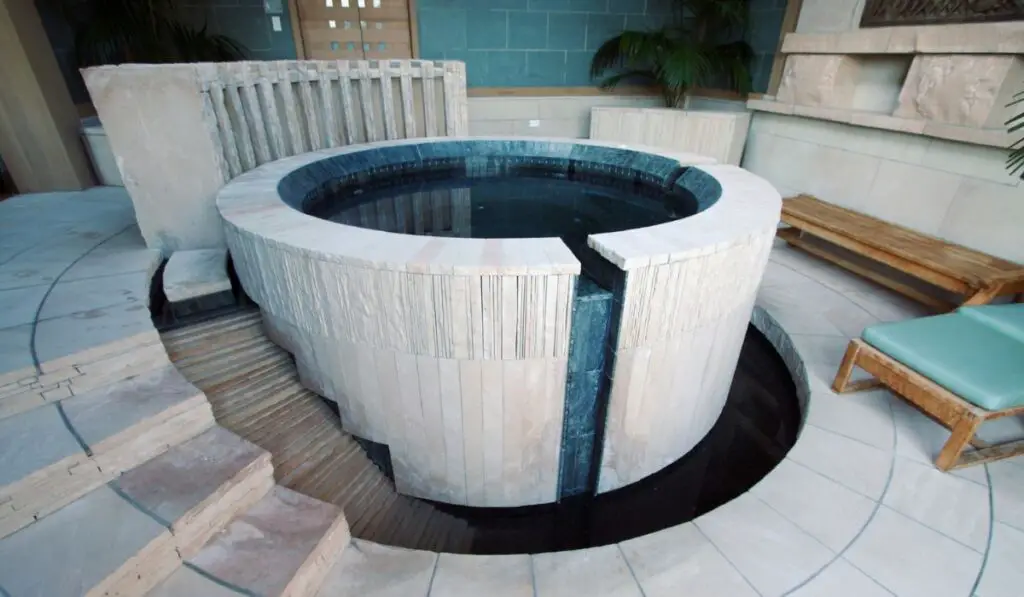 The cost of renting a hot tub can vary greatly depending on the size and type of the tub and the duration of the rental.
Generally, you can expect to pay anywhere from $150-$300 per day for a rental. However, most companies offer weekly or monthly rental plans, so you may be able to save a bit of money if you plan to use the tub for a longer period.
Expect to pay more if you're planning to rent the tub during peak seasons, like summer or winter holidays. Your location also matters, as companies typically charge more in wealthier neighborhoods or if you need delivery to remote locations.
The charges usually include delivery and setup of the hot tub as well as pick up and removal after your rental period. Some companies may also offer additional services such as chemical balancing and extra filters or tub covers at an additional cost.
How Does Renting a Hot Tub Work?
Just like renting a car, you can rent a hot tub from companies that specialize in renting out these amenities. Here's an idea of what goes into renting a hot tub:
1. Booking
First, contact the rental company, discuss the size and the type of hot tub you need, and then set the duration of the rental period. Make sure you contact the company at least a week in advance to ensure that the hot tub you requested is available for your desired time.
Once your booking is approved, the company will ask for your contact details and a booking deposit to secure your rental, so make sure to have that on hand.
2. Delivery and Setup
The rental company will then deliver the hot tub to your home at the agreed-upon time. They need access to water and an electrical outlet for setup, so they usually ask for someone to be there to guide them through the installation process.
The rental company provides extra filters, chemicals for water balancing if you're keeping it for over a week, and a cover. They also provide instructions on how to use it, and they'll stick around until you're comfortable with the setup.
3. Pickup
When the rental period is over, the rental company will come to pick up the hot tub. They'll bring a hose to drain the tub, usually into a nearby sewer line, and then securely pack it and take it away.
You will be expected to pay the remaining balance, if there is one, before they leave.
Alternatives to Renting a Hot Tub
Renting a hot tub is convenient, but it can be expensive, and not everyone has access to a reliable company that offers this service. So here are some alternatives to renting a hot tub:
Book an Airbnb With a Hot Tub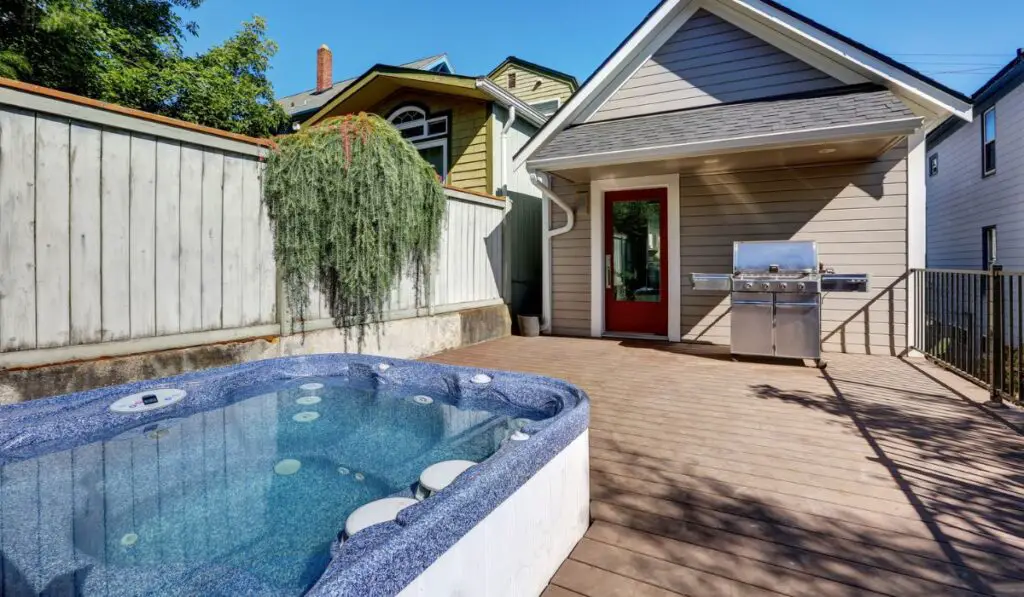 If you want a hot tub experience without the hassle, you can book a gorgeous Airbnb with a hot tub on the balcony, patio, or backyard. Not only do you get to enjoy the luxury of a private hot tub, but you also get to experience the luxury of a private home.
This is also a great option if you want to party with lots of friends or have a romantic getaway with your partner. Find a place near you, book it for the weekend, and you're good to go.
Visit a Spa With a Hot Tub
If you want to experience the ultimate luxury, a spa with a hot tub is the perfect option. Most spas offer services with private hot tubs, steam rooms, and saunas as part of the package. Not only are these treatments relaxing and soothing, but they're also quite therapeutic.
However, be ready to pay a premium for a spa experience, as these are usually quite expensive.
Invest in an Inflatable Hot Tub
If you want to make the most of your hot tub experience without spending too much, you can purchase an inflatable or portable hot tub like this one (on Amazon). These are usually a fraction of the price of a regular hot tub, can be set up anywhere, and are relatively easy to store.
Just make sure you invest in a good quality inflatable hot tub so that it lasts for some time.