Adding a pool to your property is no simple undertaking, but it's usually worth it for the many benefits it'll bring along. However, as with most other home improvements, how long a swimming pool will last or serve you depends on several factors, such as the material used and how it's constructed. Gunite is unarguably the most solid pool option and it's also the one that tends to last the longest.
The typical lifespan of a gunite pool is about 100 years. That can be compared to fiberglass pools, which have an average lifespan of 25 years, and vinyl pool liners that need replacement every 6-12 years. Gunite pool shells usually come with a lifetime warranty directly from the builder.
Gunite pools get their durability and strength from the unique construction process. The end product is a structure with tensile strength that flexes with the movement of the earth without breaking or cracking. Let's take a more in-depth look at the longevity of gunite pools and what you can do to improve the longevity of yours.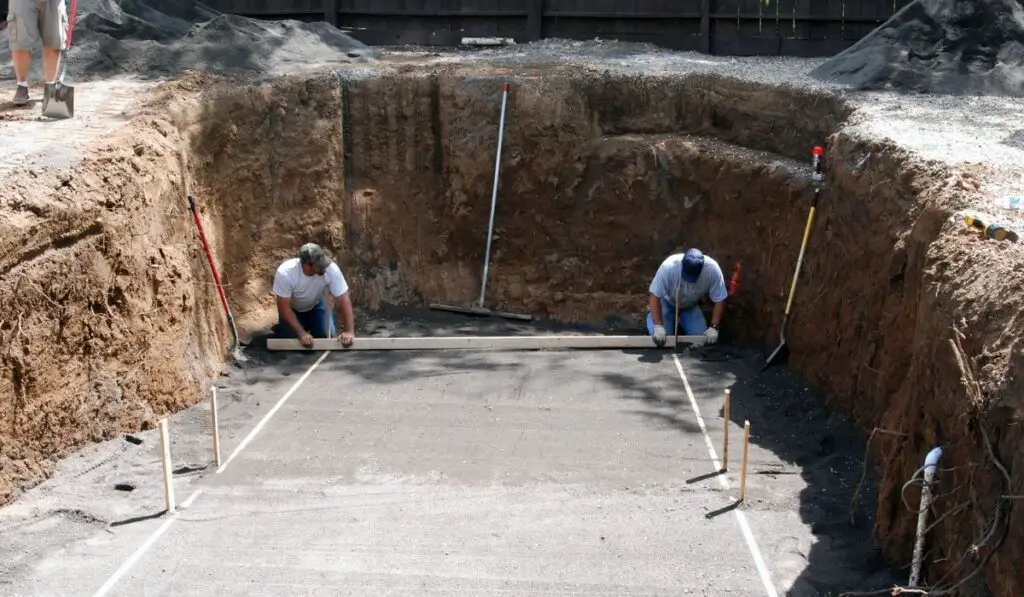 How Long Do Gunite Pools Last?
Gunite pools are among the longest-lasting pools that you can find. When installed properly, gunite pools can last for over 100 years. They have incredible durability and can also be customized.
That said, there are several factors that affect your pool's lifespan:
Manufacturer
If you're going to get a pool, one of the first things that should come to your mind is to get it from a manufacturer that typically makes the best pools with the latest techniques and with materials that are of top quality as well. This will ensure that your pool will last as long as it should.
Installation
Regardless of the pool type you're talking about, the installation process is a key detail that needs a lot of attention. A highly experienced installer is usually a huge plus in this case.
Their experience is considered vital because they've dealt with a range of situations from installing pools in the past. They will likely know what challenges to expect and how to tackle them.
Maintenance
And lastly, you also play a part in determining the longevity of your pool. As long as you maintain your pool properly, it will surely last longer. The good thing is that maintaining a pool isn't such a difficult task, and doing it regularly will help boost your pool's lifespan.
Pros and Cons of Gunite Pools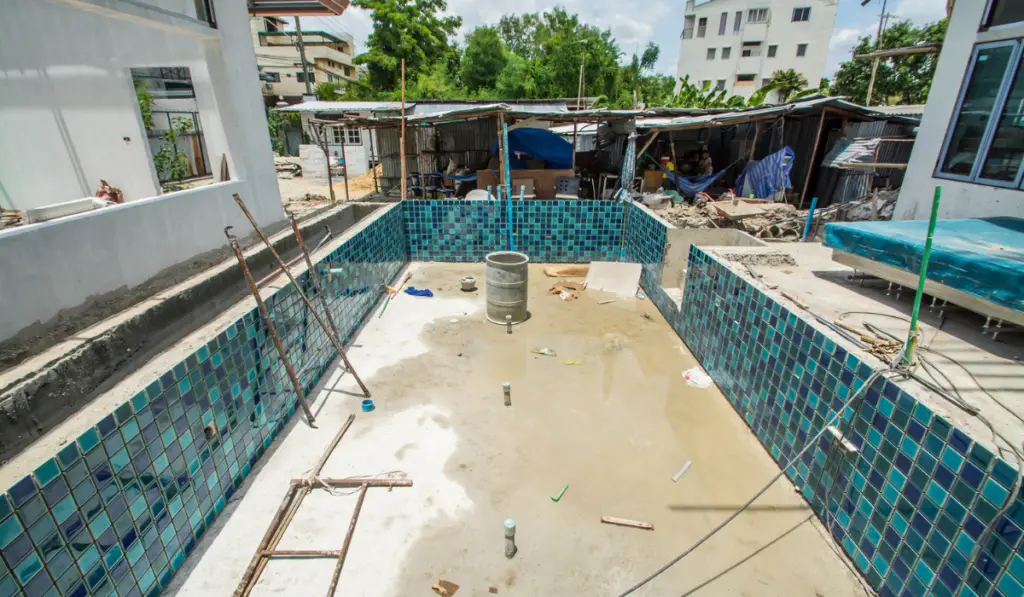 Pros
Customization: The flexibility and customizability of gunite pools make them very attractive to potential owners.

Durability: Gunite pools have commendable durability and they're usually the most durable concrete pools you can find. They are usually supported by steel reinforcing rods underneath and layers upon layers of stout concrete. The normal stress cracks that you see in traditional concrete aren't found here.

Option for Tiles and Pebbles: Because gunite pools are so durable, installing one gives you more options for finishing than other types. The most popular options are pebbles, tiles, and plaster, and other alternatives that aren't as popular are glass and quartz.
Cons
Installation Time: Because all the work is done on-site and it usually takes some time for the layers of concrete to dry up, building a gunite pool from start to finish may take as long as 2-3 months.

Roughness: If you're a swimmer and you have sensitive feet, you may find a gunite pool's bottom a little too harsh. Unfinished gunite pools have a reputation for snagging or tearing swimsuits when a swimmer sits on the steps or bench.
How Long Does It Take to Build a Gunite Pool?
The completion of a gunite swimming pool is estimated to take about 6 to 12 weeks. The schedule may need to be modified to suit weather conditions.
Weather is a key factor when it comes to keeping your project on schedule, and in some instances, it can cause significant delays.
How to Increase the Longevity of a Gunite Pool
The following are the most common options used to extend the lifespan of a gunite pool:
Plaster: The combination of water, cement, marble aggregate, or white sand is called plaster in this context. Plaster is simple and classy but not too expensive. Keep a simple plaster patch kit like this one (on Amazon) on hand so you can do small pool repairs if/when needed.
Aggregate: This is an upgrade to plaster. It comprises quartz or glass beads and pebbles, mixed with cement. You can select from aggregate (smooth) and exposed aggregate (bumpy) based on how much smoothness you want.
Tile: This is another method you can opt for. It's usually made of porcelain, glass, or stone. It comes in different colors and styles, giving you an array of options to beautify or design your pool. Tile is not only easy to clean, but it also lasts quite long. Furthermore, it's resistant to heat, frost, fire, and UV rays.