Have a hot tub at home is ideal if you want ultimate relaxation at any time. But with various options on the market, it can be tough to decide which hot tub is best. So, what are "plug-and-play" hot tubs, and are they a good choice for you?
A plug-and-play hot tub uses a standard electrical plug, making it an excellent option if convenience is the top priority. These tubs are also relatively affordable. However, they can't always compete with traditional hot tubs in terms of jet power, additional features, and heating speed.
Plug-and-play hot tubs are definitely an option to consider as you shop for a new tub. So, let's take a closer look at these innovative devices, including what they cost, their advantages and disadvantages, and whether it's worth it to get one for your home.
What Is a Plug-and-Play Hot Tub?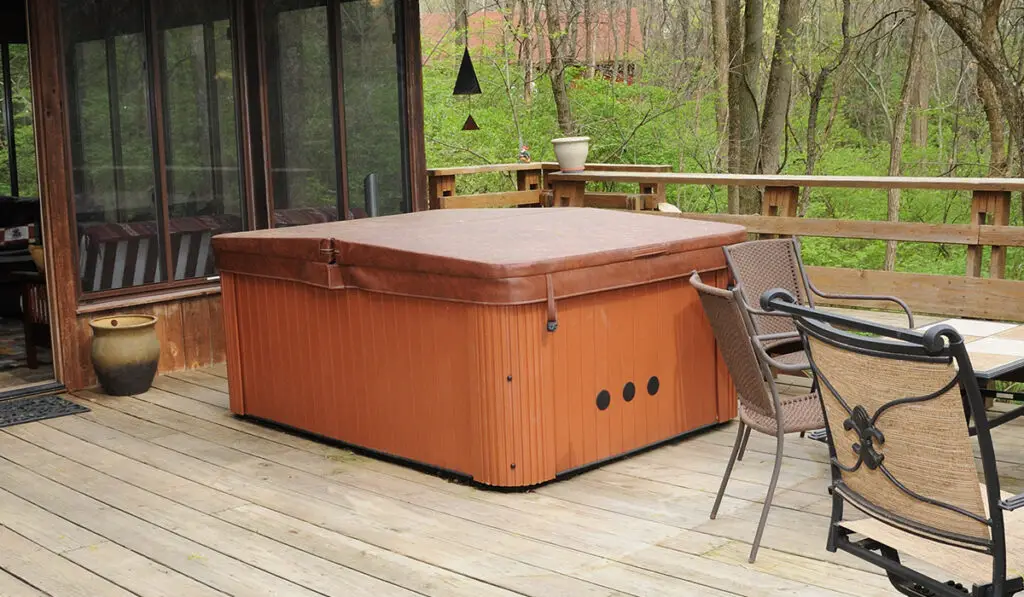 A plug-and-play hot tub is basically what it says in the name — a hot tub you can plug into any socket at home and enjoy without much fuss. 
Like most other home electronics, these hot tubs operate at 120V, which means they work with a standard home outlet.
Most other hot tubs on the market operate at 240V of power, which means they require a more complicated electrical setup. If you wish to use a traditional hot tub on a standard plug, you'll need an electrician to wire up a socket for you.
What Are the Advantages of Plug-and-Play Tubs?
Plug-and-play hot tubs offer many advantages, the main one being that you can get started using them straight away. 
Other advantages of plug-and-play hot tubs include the following:
Fast Setup Process
Unlike standard hot tubs, plug-and-play hot tubs are quick and easy to set up. Seeing as you won't need special wiring or an electrician, you can set the tub up yourself and start to enjoy it immediately. 
Cheaper
Plug-and-play hot tubs are generally more affordable than standard 240V hot tubs. The 120V plug-and-play option has fewer features, making them cheaper to manufacture and sell. This one from Life Smart (on Amazon), for example, comes in under $3,500.
Easily Portable
Although it's also possible to move standard hot tubs, it can be challenging. Plug-and-play hot tubs, on the other hand, can easily be moved. They're small and light enough for one or two people to move to wherever they wish to have them.
No Electrician Needed
Because plug-and-play hot tubs don't require wiring and work from standard plug sockets, you won't need an electrician to help you set it up. That means big savings, since electricians can cost a pretty penny.
What Are Their Disadvantages?
Although plug-and-play hot tubs offer many great benefits, they do also present some disadvantages, including the following:
Less Powerful
Unfortunately, because plug-and-play hot tubs are powered from standard household plugs, it does mean that they provide less power than regular 220V hot tubs. The power capability limit of the plugs and wiring means that plug-and-play hot tubs can only use one pump, rather than two or three. 
This means you might not enjoy fast heating times or powerful jets.
Fewer Features
Another disadvantage of the power limit is that plug-and-play tubs have fewer features. Some might lack common hot tub features like mood lighting, waterfalls, and audio features.
Although these are not necessary, they do add to the experience and feeling of relaxation. 
Lack of Heat
Not only can it take more time for the water to heat up in plug-and-play hot tubs, but the water retention might also need to be more efficient and long-lasting. If you leave your hot tub on for too long, you might notice a drop in temperature. 
What Are the Electrical Requirements of a Plug-and-Play Hot Tub?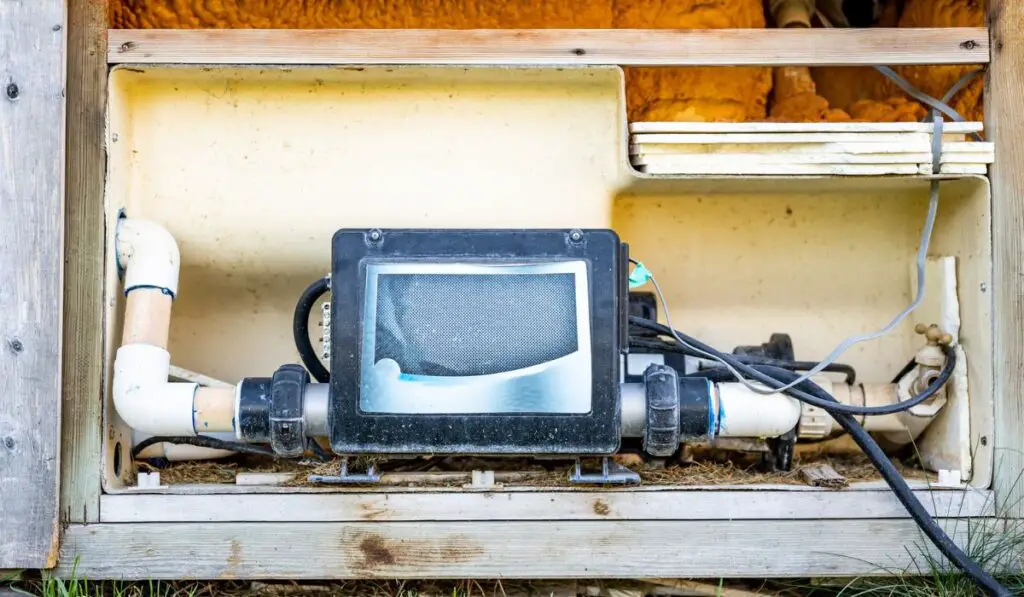 As we mentioned earlier, plug-and-play hot tubs have different electrical requirements from standard hot tubs. They can be plugged into most home plug sockets.
This is because they can run on 110V, whereas standard hot tubs require 240V.
What's the Average Price Range?
Plug-and-play hot tubs are prized for their affordability. They can be as cheap as $2,000, but often rise up to around $4,000. 
Some standard hot tubs can cost almost four times this amount, so a plug-and-play option is definitely the answer if you're on a tight budget.
Should You Leave a Plug-and-Play Hot Tub on 24/7?
Plug-and-play hot tubs work best when they're left on 24/7. Leaving them on can speed up their heat time, making them more economical. 
If you need to heat the hot tub from scratch, it requires more electricity. Therefore, leaving your plug-and-play hot tub on as often as possible will save you time and money. 
Choosing Between Heat and Power
Plug-and-play hot tubs are less powerful than standard ones, so they can't run many features simultaneously. For example, you may need to choose between having the jets on full power and the water being as warm as you like. 
Is a Plug-And-Play Hot Tub Worth It?
Considering the advantages and disadvantages, it's important to consider whether a plug-and-play hot tub is right for you. 
These tubs are better used in warmer temperatures, as the outside temperature affects how quickly the water heats up. Therefore, the summer months are best for using plug-and-play hot tubs. 
In the winter, a plug-and-play hot tub will require more electricity and will take much longer to heat up. Adding a cover (on Amazon) to your hot tub is recommended to help speed up the heating process and ensure the heat doesn't escape.